"You have to learn to crawl before you learn to walk." -- English Proverb
After announcing the asset acquisitions of both Spectrum Glass Company and Uroboros Glass at the close of 2016, the first half of this year saw the company focused on setting up and establishing themselves as the new global art glass resource. Harkening back to their art glass roots, this was a year of introspection as one factory became three, a brand was born anew, and co-workers came together as friends to celebrate a family with one Super Boy.

1 New Brand
Grounded in our heritage of handcrafted glass tile this passionate business is embarking on a new journey – art glass. With two new operations - Spectrum Glass and Uroboros Glass – our colorful flat glass and art glass operations come with their own distinct set of processes and products. Each of these acquired processes will lend themselves to incredible innovation in the hands of the OGT team. A new wave is on the horizon and its positioned to be your leading art glass resource, so let us re-introduce ourselves, we are Oceanside Glass & Tile born of pioneers and molten glass.
2 New Products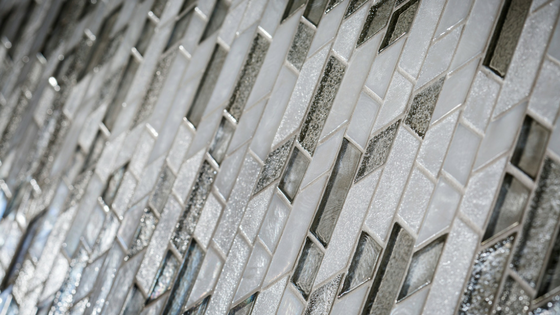 Parallels, new to the Muse Collection, continues the trend of bold angles and shapes in hardscape features. Completely customizable across the entire Muse color palette, the playful parallelograms create a unique feeling of movement along any surface.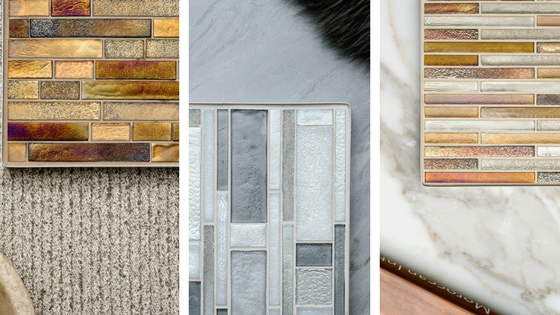 Made with a custom engineering process, Textura is a finish applied to Oceanside Glasstile's clean edge, cast glass, Muse Collection. Color-specific glass frit is fused to Muse colors and patterns, then melted and cooled into the glass mosaics to create a cohesive, textured look. "I love to see Textura in contrast to other surfaces like natural stone or smooth metal. The mixing of finishes really enhances and compliments different materials. I hope designers will explore how Textura can push their tried and true mosaics to a new level, offering a new perspective on surface treatment and a subtle shifting of color." – Owner and Chief Marketing Officer, Johnny Marckx.
3 Factories Become 1

The new year kicked off with a big warehouse move to a new offsite location, El Aguila, which means "The Eagle" in Spanish. This opened up space under the Oceanside Glass & Tile factory roof to move in Spectrum's production, but not without additional improvements to the gas, electric, and water lines. Over the course of the next four months, trenches were dug, conduits were laid, and machinery was assembled. Take a virtual tour with us to see how much the factory has changed!
4 Year Tradition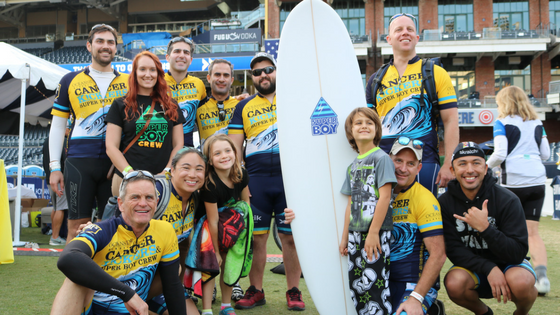 This was the Cancer Kickers fourth year riding in Padres Pedal the Cause and our second year riding for Super Boy, Myer. We all have different reasons for riding - for family, for friends, for loved ones in remission or remembered - and this weekend is a culmination of hard work and emotion. Lead by Team Captain, David Fatula, we raised over $36,336 with a lifetime total of $138,668.32. With 100% of every donation going towards life-saving cancer research, we are all hopeful that together we can create a world without cancer.
If you're reading this before December 20th, it's not too late to donate! We thank you for supporting our ride and local cancer research in San Diego.
Click here to donate to the Oceanside Glass & Tile Cancer Kickers and Super Boy Crew!