Transport yourself to a decadent mid century modern home with photos of this year's Christopher Kennedy Compound at Villa Golightly. Deemed the "#1 Must See Event of Modernism Week" by the Hollywood Reporter, Villa Golightly featured over 20 of the world's best designers and luxury home brands, including Oceanside Glasstile. This Modernism Week show house featured tours and special events February 16th through February 27th, 2017.
When Christopher Kennedy and Kelly Golightly approached Oceanside Glass & Tile to supply tile for their mid century modern show house pool and spa we were thrilled! Both designers are known for creating classy, timeless spaces and events that incorporate the glamorous lifestyles and old school charm of Palm Springs desert living. We collected photos of the process to help designers and architects see the magic that goes into crafting a timeless Outdoor Living space with glass tile.
For the pool waterline and the hot tub tile, the team selected a Muse Collection, 7/8" x 7/8" Straight Set Pattern in an Aqua color tri-finish blend. A tri-finish blend combines mosaic glass tiles in each of our three finishes: iridescent, non-iridescent and matte. In honor of the event, Oceanside Glasstile named this pool tile blend "Aqua Golightly." (If you have never seen Oceanside Glasstile finish options in person, order a sample to see the difference of how each finish shines!)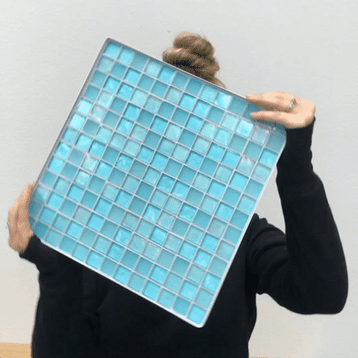 This Tile Board gif shows off the iridescent shine of the Aqua Golightly glass tile blend chosen for the Christopher Kennedy Compound Pool and Spa.
The final, beautiful waterline glass tile pool and fully tiled spa could not have been completed without the hard work and dedication of our event partners: Tile installation completed by Desert Glass Pools, tile sealer and maintenance products provided by natural Oceancare Products and the tile is available for purchase at our event partner showroom Stone Revolution. For more information about glass tile for water applications and mid century modern design tile inspiration, send an email to modernismweek@glasstile.com. Scroll down to see a photos of the pool and spa tile installation journey.
Pre-Construction Photo with Kelly and Christopher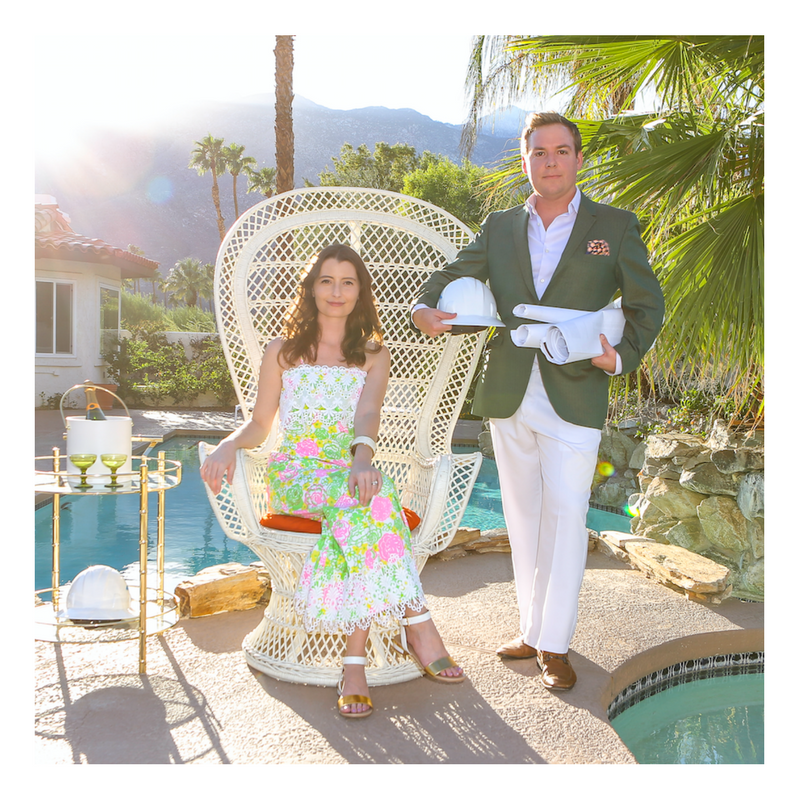 Pool and Hot Tub Aqua Golightly Glass Tile Trim Pieces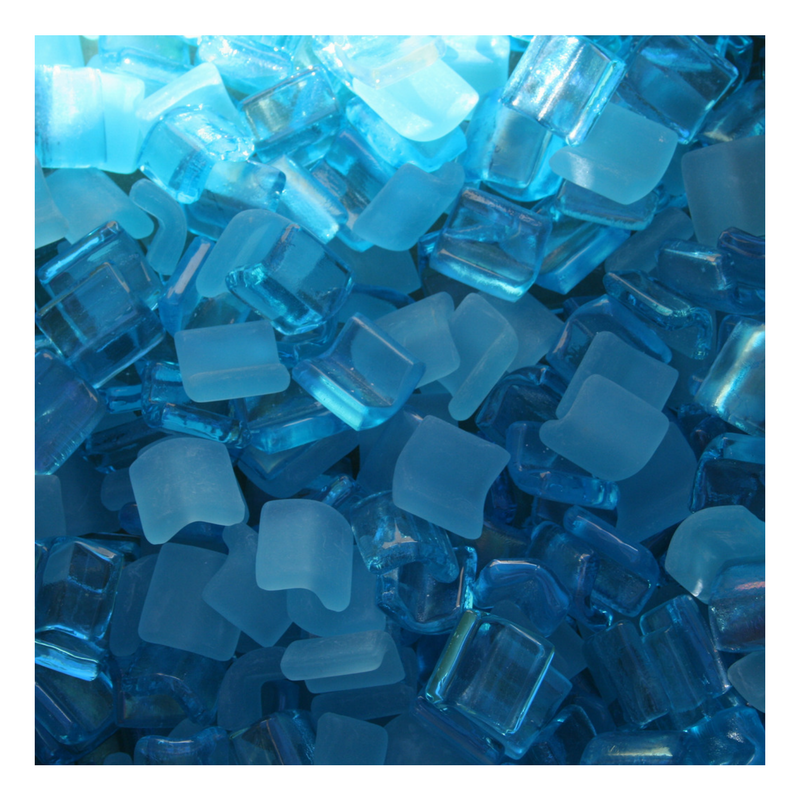 Glass Tile Installation in Progress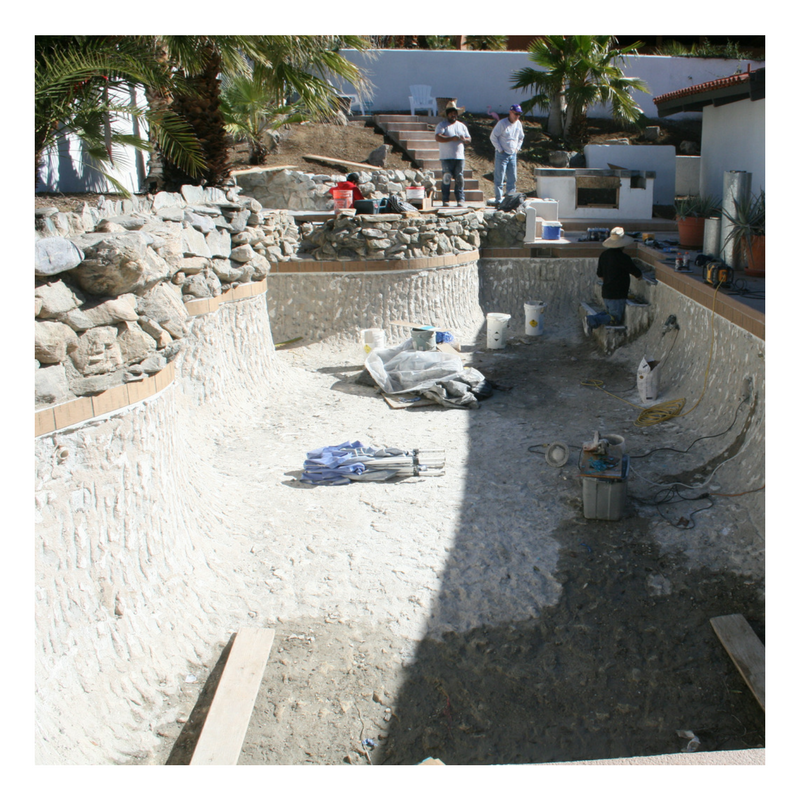 Pool Water Line and Spa Glass Tile Installed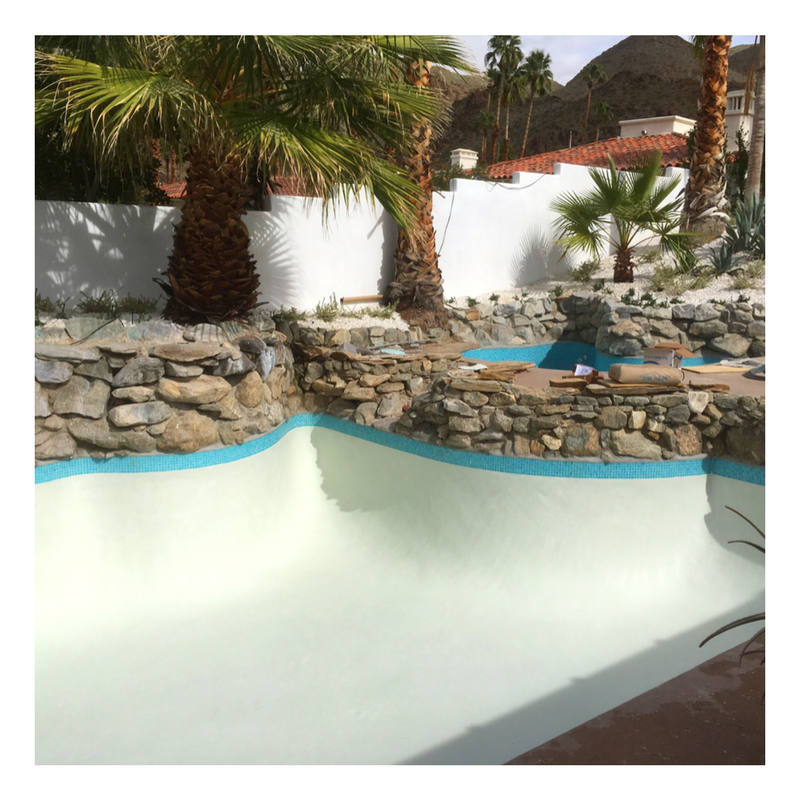 Pool and Spa Complete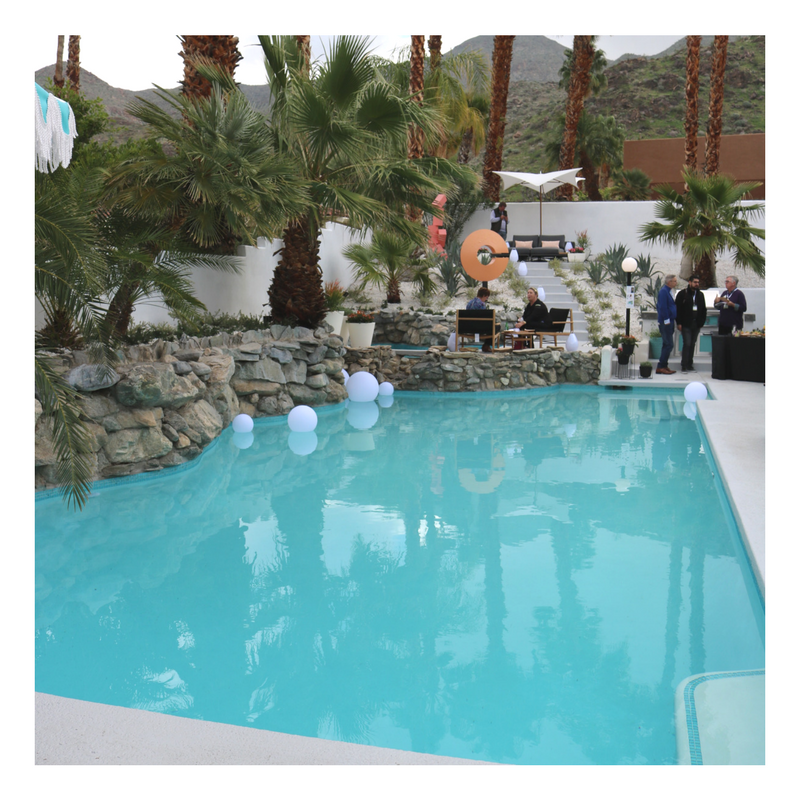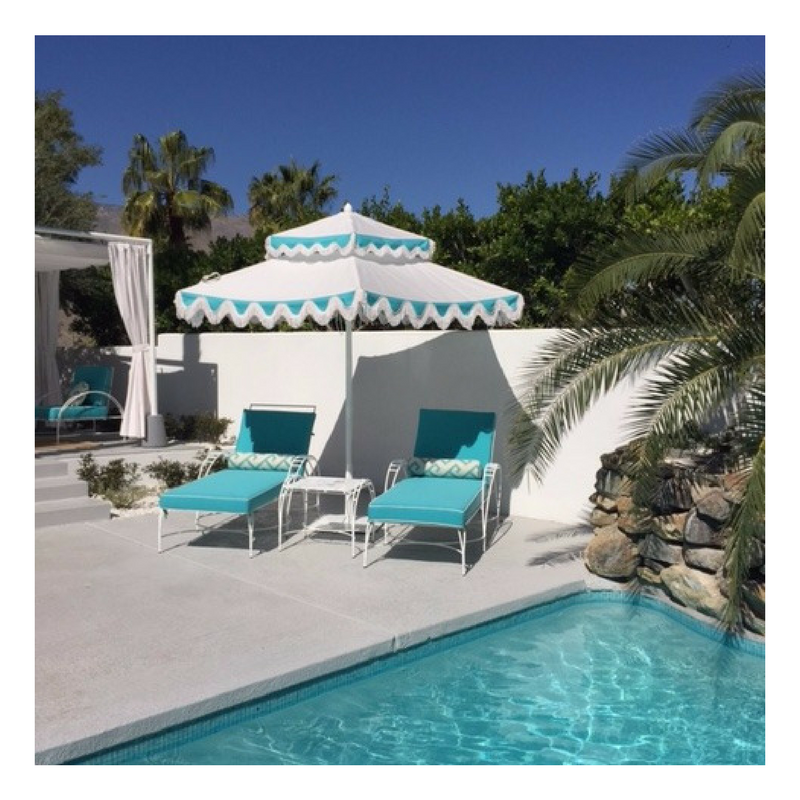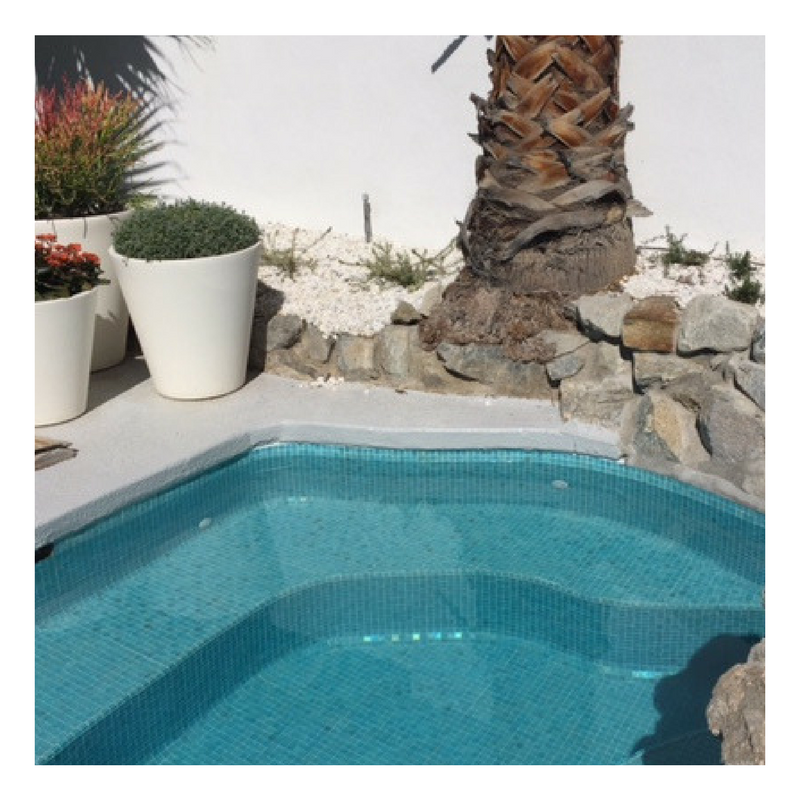 Pool and Spa Sealed and Cleaned with Oceancare Products

The Christopher Kennedy Compound is an annual show house in Palm Springs that is open for tours and special events during Modernism Week. Follow Christopher Kennedy on Instagram and on Facebook for more photos and to stay up-to-date with news on next year's house.
For more information about glass tile for water applications and mid century modern design inspiration, send an email to modernismweek@glasstile.com.
Simply stunning. Responsibly made. Bringing joy to your journey. Founded in 1992 and headquartered in Carlsbad, California, Oceanside Glass & Tile is the world's leader in luxury glass manufacturing used for glass tile and art glass. Learn more about our products, sustainable practices and community involvement at glasstile.com.
Follow us on Facebook and Instagram to stay up-to-date on our latest products and projects. Get inspired with more Outdoor Living project photos here.