Have you ever seen a high fashion undergarment covered in antique crystals and hand cut, hand crafted glass tile?! Well now is your chance. Not only can you see this beautiful creation, but you also have the opportunity to bid on this Chandelier Bra after it is shown on the runway at this year's Art Bra Austin to benefit the Breast Cancer Resource Center.
Here is a look at some of the highlights from last year's Art Bra Austin:
[gallery ids="3559,3558,3557,3556,3555" type="rectangular"]
Susan Ribnick is a volunteer, turned cancer survivor, turned mosaic artist in Austin Texas. A long time supporter of Art Bra Austin, this year her life experiences led her to partner with fellow breast cancer survivors, and artists, Dianne and Monica to create a shining fashion statement covered in glass tile mosaics from Oceanside Glasstile and antique crystals from Crystal Renaissance Fine Lighting! When we heard the idea, we were thrilled that our tile could be used for such a unique and positive purpose.
Susan's story of volunteerism, cancer, triumph and creating her own Art Bra
Until last year, Art Bra Austin was something that I saw behind the scenes. My good friends, Dianne Sonnenberg, who is a professional mosaic artist, and Monica Meadows (both breast cancer survivors) have been making top notch art bras since 2010. Their collection of annual Art Bras is called the "Treasured Chest Series" and this year ours is "Treasured Chest VII - Lighting the Way" (nickname "Bijou"). It's a big honor to work with them.
I attended Art Bra Austin for a number of years as a guest and volunteer. However, in a bizarre twist of fate I was diagnosed with breast cancer in 2015 and then the roles got flipped on me.
A very good childhood friend, Jan Apple of Minneapolis,offered to make a bra for ME to wear in the 2016 event! That is how this story really begins as I could not say no. I was a reluctant model but the piece she created, the Peter Max halter bra shown below made it in the top 5 bras submitted for the event and so I became a Live Auction Model! Peter's halter bra I modeled sold for $4000 on the runway and was a remarkable piece of fashion (photos below).
I am an 18 month survivor and no one can participate as a model unless they have been diagnosed with breast cancer. That is why I am so new to this and now on the inside of the event. This year my health is much better and I decided that it was my turn as a mosaic artist to produce some cool bra. I teamed up with Monica and Dianne, and collectively we created the Chandelier Bra using Oceanside Glasstile and antique crystals from Crystal Renaissance Fine Lighting in Queens. I actually went out there and did a 3 day Chandelier workshop to learn all about crystal, pinning glass prisms and all that.
Of the bras submitted for the event, 60 are chosen by a jury, and only 5-6 become Live Auction items, so it is a big honor to have been selected, especially since I designed and worked on it from beginning to end. Lots of fun!
- Susan Ribnick, glass mosaic artist, cancer survivor, Art Bra creator, super human
The 2016 Art Bra "Peter Max" inspired by Susan's childhood room, designed by Jan Apple, modeled by Susan, Sold at Auction for $4,000
[gallery ids="3519,3520,3521,3522" type="square"]
The 2017 "Treasure Chest VII - Lighting the Way" Art Bra designed by Susan, Monica and Dianne
[gallery ids="3527,3529,3530,3545,3336,3525,3528" type="rectangular"]
Support the Breast Cancer Resource Center by donating to Susan's Team
At the time of this blog post, Susan had raised $1,573 of her $2,800 goal! Every dollar counts. Donate here on Susan's fundraising page.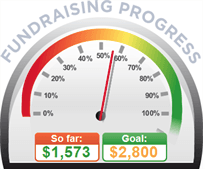 ---
Simply stunning. Responsibly made. Bringing joy to your journey. Founded in 1992 and headquartered in Carlsbad, California, Oceanside Glasstile is the world's leader in luxury glass manufacturing used for glass tile and art glass. Learn more about our products, sustainable practices and community involvement at glasstile.com.
Follow us on Facebook and Instagram to stay up-to-date on our latest products and projects.