From the initial sketches to the finishing touches, you better believe there's an app for that! In today's ever evolving world, augmented and virtual reality are changing, and in some ways challenging, what it looks like to be an interior designer. Embrace the technology and streamline your process with these 5 free interior design apps!
1. Adobe Capture CC
free; iOS and Android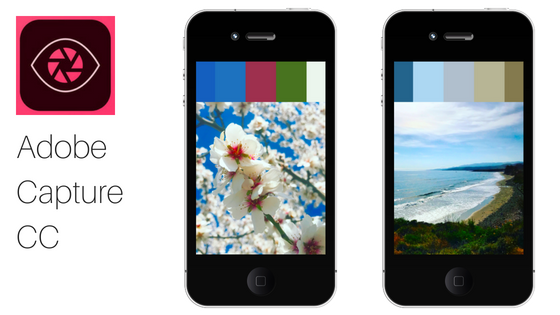 Inspiration is all around us and with the Adobe Capture CC app, you can easily turn that stunning sunset or moss covered landscape into a color palette for your next renovation! Incredibly easy to use, your phone camera becomes a color sensing dynamo picking up the dominate color and creating a complimentary spectrum of five different hues.
Adobe Caputre CC includes the Hex, RGB, CMYK, LAB, and HSB color codes to easily translate your color palette in paint, print, or fabric!
When you're ready, export your inspiration image and color palette to include in mood or inspiration boards.
How does this interior design app change your game?
Easily turn your clients inspiration photos into a color palette or bespoke pattern. Your phone's camera becomes a creative building block generator to paint, upholster, or remodel with the world around you.
2. Morpholio Board
free; iOS with option for premium upgrade $11.99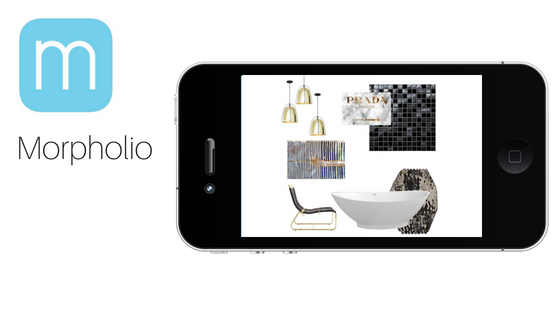 Meet your new favorite interior design app. At it's base, Morpholio is an online mood board generator and the perfect room design app. Where it steps above its competitors is with AVA, or Automated Visual Assembly software.
With AVA, you can seamlessly move from mood boards to full spec in three easy steps:
Design your board with Morphilio's extensive product library, featuring brand names like Kohler, Caeserstone, Sony and more.
Product pages for spec books and drawing sets are attached to every image.
Automatically generate spreadsheets for sampling, pricing, and purchasing.
How does this interior design app change your game?
No more hunting for complicated product pages on 7 different vendor websites! Move from design to full spec within one app.
3. magicplan
free; iOS and Android with options for upgraded plans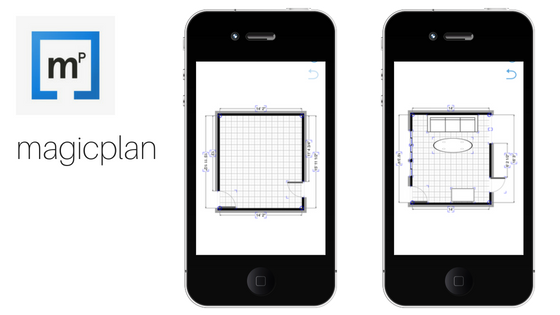 Step into the future with magicplan, an augmented reality room planner. Drop a pin then walk around your space to create an outline complete with distances. The app will create a 2D rendering that you can use to estimate material quantity and material cost or add furniture sketches to get an idea of what will and what won't fit in the space.
How does this interior design app change your game?
Maintain all of your project specs in one home design app and take the uncertainty out of estimates and furniture selection.
The Oceanside Glass & Tile A+D Team can also do custom take offs. Reach out to a rep today for yours.
4. Homestyler Interior Design
free; iOS and Android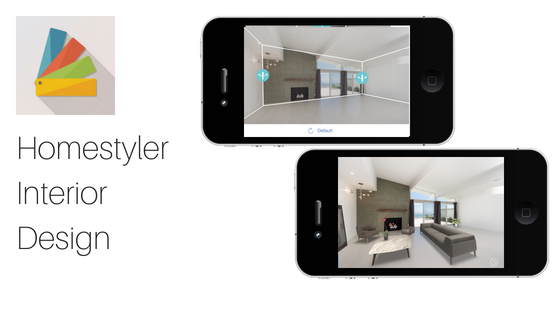 Of all the interior design apps on the market, Homestyler Interior Design ranks among the easiest to use. Simply snap a photo of your room, align the walls and room corners, and you're off to the races.
Rotate, lift, and shift pieces throughout the room planner as it automatically adjusts the piece to scale. With Homestyler Interior Design's extensive catalog of furniture, art, lighting, and more, you can try on different styles, colors, and textures without the pressure of purchasing, shipping, and returning! With quick links to the manufacturers website, turning your rendering into reality has never been easier.
You can also try on different paint colors - like all the color palettes you created with the Adobe Capture CC app, perhaps!
How does this interior design app change your game?
With Homestyler Interior Design, take the "imagine" out of your design work and show your client exactly what their home could look like after a shopping trip.
5. 1stdibs
free; iOS and Android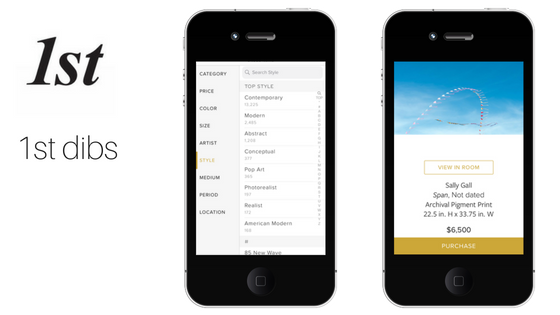 The home is built, the remodel is complete, only the finishes touches remain. 1stdibs is an interior design app and marketplace that covers everything from furniture and art to designer collectibles.
Using an augmented reality technology, browse through their collections of decorative objects, wall decorations, and home accents to complete your project. Fair warning, their curated collection of unique bobbles do come with a hefty price tag. Maybe this app is more fun to dream with as you settle into your new space!
How does this interior design app change your game?
Accessorize your latest project by effortlessly browsing, visualizing, and buying from the palm of your hand.
Which app are you most excited to try? Let us know in the comments below!